This post Smashing Magazine features free desktop wallpapers created by artists across the globe for
August 2012
. Both versions with a calendar and without a calendar can be downloaded for free. It's time to freshen up your wallpaper!
The Lady With Red Coat
Designed by
Viktor Mazhlekov
from Bulgaria.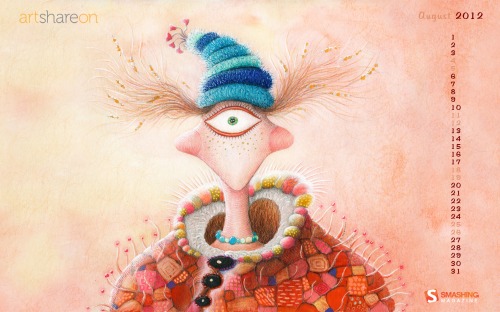 August Cat
Designed by
Soodabeh Amirakbari
from Iran.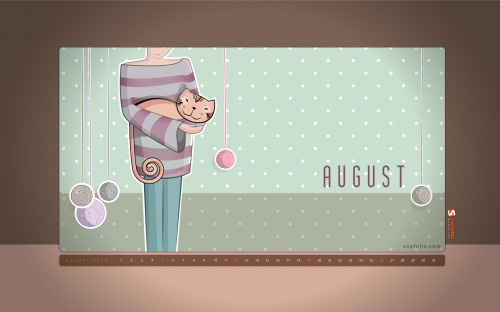 Fly
"Colors!!" Designed by
Lotum
from Germany.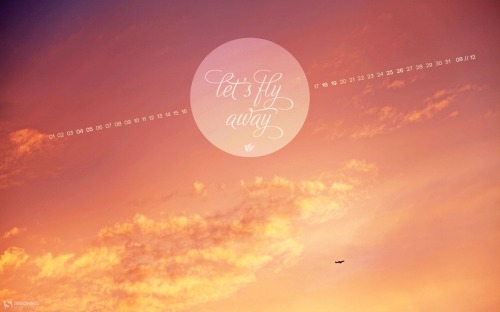 Searching for Higgs Boson
Designed by
Vlad Gerasimov
from Russia.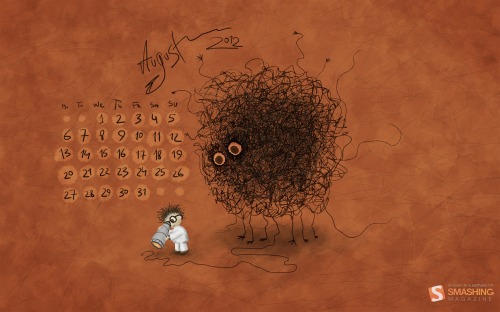 Ahoy
Designed by
Webshift 2.0
from South Africa.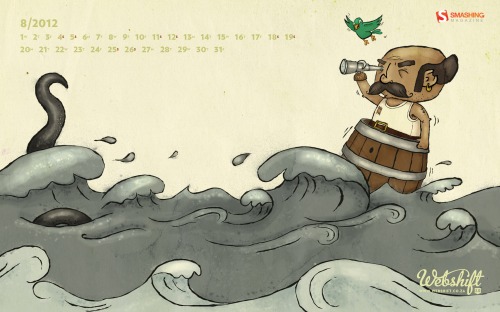 Through Happy Shades
Designed by
Mihai Fischer
from Romania.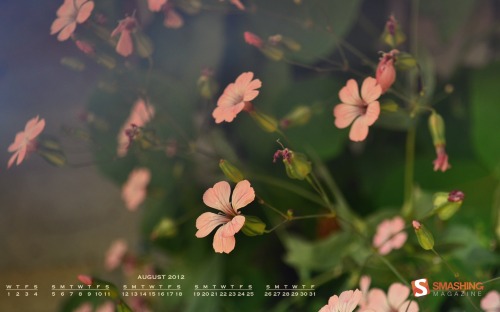 Colorstrike
Designed by AndrР№ Presser from Germany.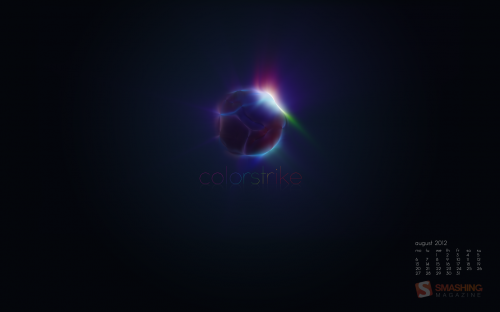 Let's Go Great Britain
""Let's go Great Britain!" typographic wallpaper to cheer at the 2012 London Olympic games." Designed by
Paula RГєpolo For Garment Printing
from United Kingdom.
Childhood Memories
Designed by
Francesco Paratici
from Australia.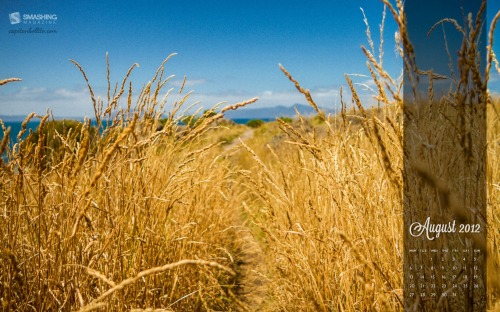 Olympic Games
Designed by
Cortando Pixeles
from Argentina.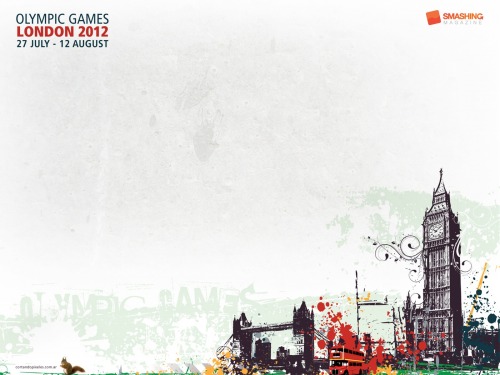 London Olympics
Designed by
Meenal Jain
from India.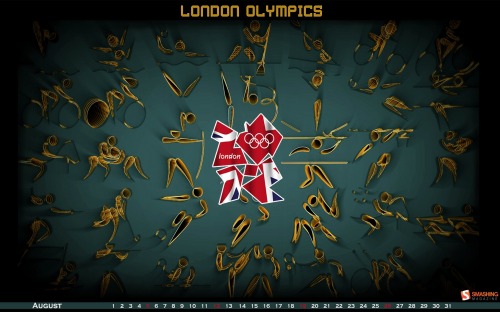 Deer Summer
Designed by
Resko Elena
from Russia.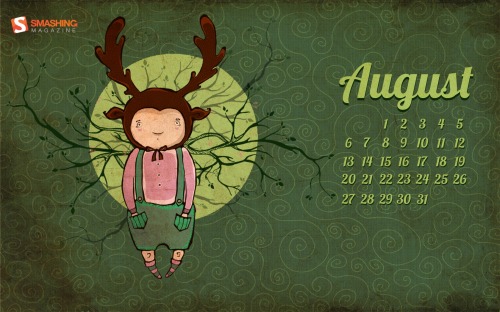 Late Summer
"Butter yellow daisies for the last of summer days!" Designed by
Karen Keung
from Canada.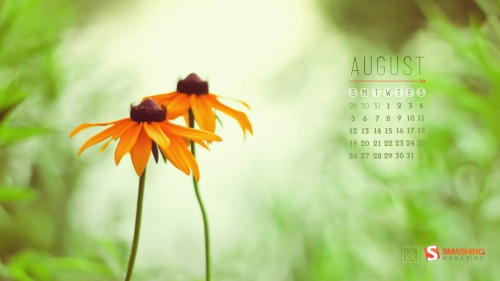 Frederique's Summer
"Frederique is a satiric comic strip about hanging around at beaches, getting rejected by hot chicks and enjoying life with full blown optimism." Designed by
Richard Dancsi
from Hungary/Germany.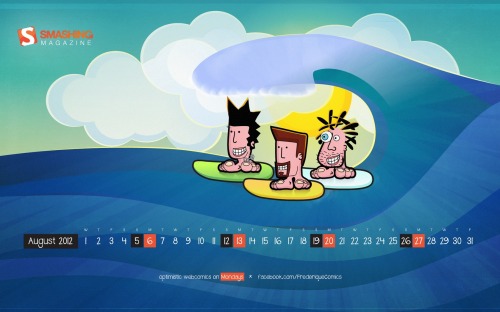 Forest
"A trip into the woods. August 2012." Designed by
Timothy J. Reynolds
from USA.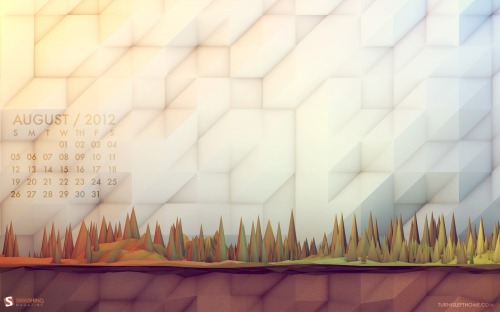 Team Gb
"August 2012 is here which means it is time for the Olympic Games! This calendar incorporates various aspects of London, the UK and the Olympics." Designed by
Donna Hall And Loren Grosvenor
from United Kingdom.
Infinite Imagination
"The Power of Imagination makes us Infinite." Designed by
Roland Szabo
from Hungary.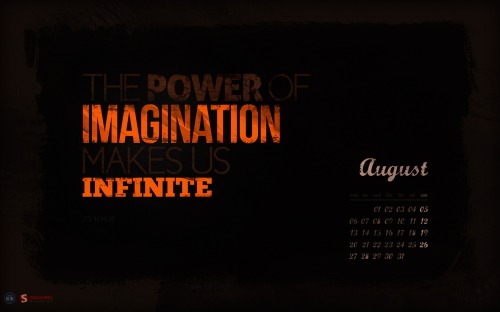 World Traffic Lights Day
Designed by
Cheloveche.ru
from Russia.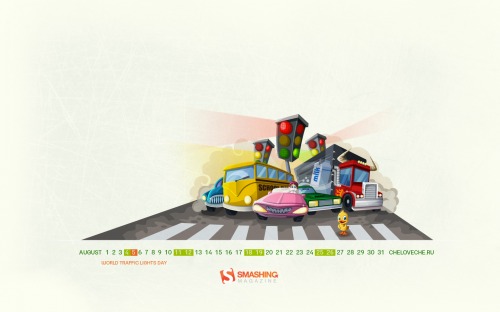 Cycling Holidays
""Nothing compares with the simple pleasure of a bike ride." – President John F. Kennedy." Designed by
Simona Gosu
from Romania.
Lucky August
"Life is a game. Are you feeling lucky in August?" Designed by
Marina-art
from Russia.
Augmented August
"In summer things may seem different then they really are. Which is not necessarily a bad thing." Designed by
Sanja Vukasinovic
from Serbia.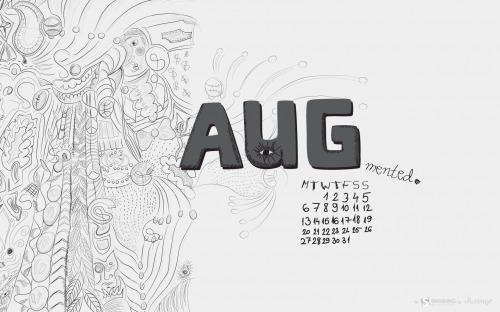 Summertime
"It's summertime so enjoy the weather!" Designed by Christina Mokry (allaci Gmbh) from Germany.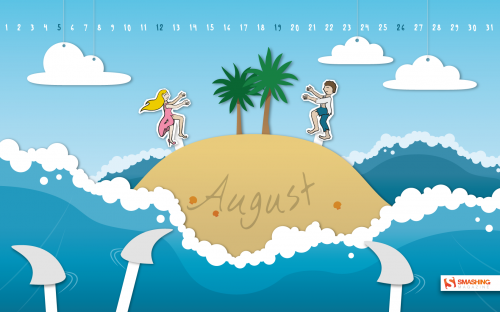 Your Title Holed
Designed by
Agata Maciљgowska
from Poland.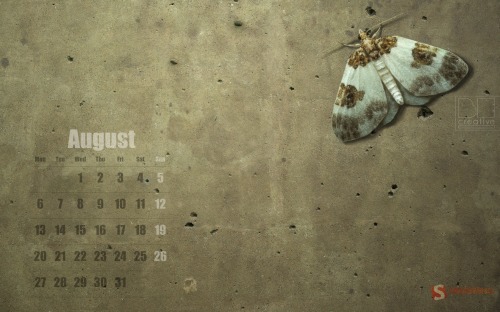 Summer Rain
Designed by
Virginia Saint
from USA.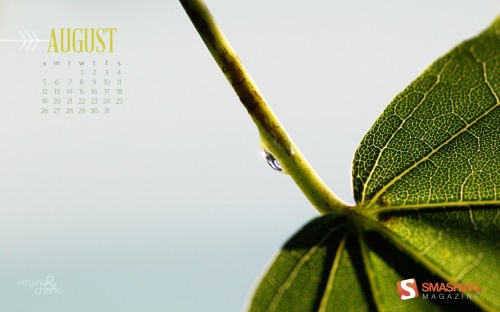 Responsive Wallpaper
"I was thinking to make the wallpaper as a responsive design, i'd add more interaction next month." Designed by
Mondedesign.net
from France.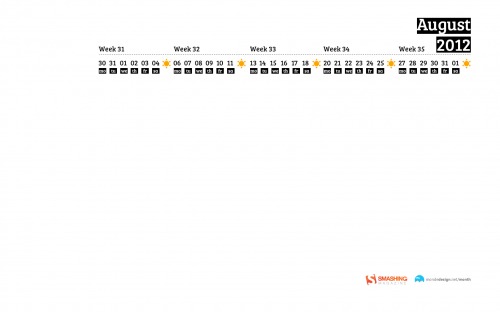 Monster Attack
Designed by
MicroCreatives
.